The Advantage Of Buying Cars From Garvey Hyundai North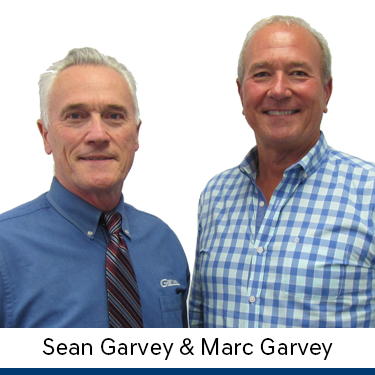 UNBEATABLE SERVICE
Valet - We can pick up and drop off your vehicle
200+ yrs of combined Master and A Level Certified Technicians
Factory and BG maintenance programs tailored to your budget
Full Saturday hours
ONE-OF-A-KIND-BUYING EXPERIENCE
Competitive pricing - Always the lowest price!
Convenient locations
Expansive selection of well-maintained and still under warranty pre-owned vehicles
Why Buy & Service With The Garvey Auto Group
"THE GARVEY ADVANTAGE." Included with all certified pre-owned vehicle purchases! Get your first oil change, tire rotation, NY or VT state inspection, and no-charge car washes for life!
BUYING POWER! SIX locations to offer the LOWEST PRICES, the best finance rates, and the local connections to get the BIGGEST SAVINGS possible for every one of our customers! Who buys at Garvey? We sell about ONE out of every THREE vehicles in our store areas.
BUYING LOCAL means helping our community. We employ 175 people that are at your service every day. We also choose to buy from local vendors, like you, pumping millions of dollars back into our local economies. You should too!
INTERNET EXPERTS. Buy your vehicle, finance it, get a trade appraisal, schedule service appointments, and buy parts ALL online. Immediate and secure service at the best price ANYTIME, PERIOD!
EXPERIENCE. The Garvey Family has been in the auto industry for more than 40 years! We know how to take care of our customers in every aspect of the business. Do you have a problem that can't be solved by another dealership or service center? Let us know! Our EXPERIENCE will help us find a solution for you.
CUSTOMER SATISFACTION. Nationally, we rank in the top 5% for customer service, all of our franchises included. This means we leave no stones unturned. It is our mission to make you a happy customer!
FINANCING your next vehicle with Garvey means getting the LOWEST RATE thanks to our massive buying power! Good credit? Bad credit? Problem credit? No matter what your credit situation is, Garvey can GET IT DONE!
GARVEY GIVES BACK! We have donated more than ONE MILLION DOLLARS toward cancer and diabetes research, the SPCA, Hyundai Hope on Wheels, the Starlight Foundation, the Boy Scouts, and more! We care about our local community and we prove it.
CONVENIENCE. Loaner vehicles, shuttle and valet services, Wi-Fi, FREE car washes for life, walk-in oil changes and NY and VT inspections every day at Garvey! Don't forget that Garvey Auto Body works with all insurance companies and offers a lifetime warranty on paint and repair work for all makes and all models!
THE BUYING PROCESS is simply the best at Garvey! At Garvey you can expect NO PRESSURE and INSTANT delivery. Buy and drive home the same day. Want to talk to an owner? You can! Many of the Garvey family members work in and/or between the Garvey stores every day. We are always here for you!
Choose Hyundai Over Honda Nissan Or Toyota
Hyundai Quality
We know Honda, Toyota and Nissan make good cars, but when it comes right down to backing up the product, no one can touch Hyundai Assurance and America's Best WarrantyTM that provides a 10 Year/100,000 Mile Powertrain Limited Warranty, 5 Year New Vehicle Limited Warranty, 7 Year Anti-Perforation Warranty, and a Lifetime Hybrid Battery Warranty.
Awards
Because of their superior quality, Hyundai vehicles retain their exceptional value over time. According to Kelley Blue Book's KBB.com, Hyundai received the 2018 Lowest 5-Year Cost to Own Award across the entire model lineup. This award recognizes that Hyundai owners enjoyed the most savings over five years when factoring costs such as depreciation, maintenance and repair, and fuel.
Loyalty
When you provide customers with a superior product at a great price, they'll stick around. Hyundai drivers do just that. More car buyers that purchase a Hyundai buy another, more than any other car at any price. In fact, for the last 9 years Hyundai has been ranked the #1 automotive brand in the Brand Keys Customer Loyalty Engagement Index. Loyalty is something we are serious about. And our owners show their loyalty by buying another Hyundai.
Plattsburgh Honda Shoppers, Nissan Shoppers and Toyota Shoppers
Garvey North encourages you to shop around Plattsburgh. Do your research and completely check out the models that your are considering. Then, come to Garvey North and see how much more Garvey and the phenomenal Hyundai brand offers in terms of quality, features, safety, style, price and overall value for your car dollar. We are confident that you'll arrive at the same conclusion that so many other car buyers have...Hyundai is the best choice for your next new car purchase. Come visit Garvey North today!
Garvey Hyundai North - Your DELLA Toyota Honda Kia Subaru Alternative
If you are shopping for an affordable quality-made car or SUV that will serve you well through the cold Champlain winters and give you years of trouble-free driving, you could consider a Toyota, Honda, Kia or Subaru from Della, or you could do yourself one better and make your choice an All Wheel Drive Hyundai vehicle from Garvey Hyundai North. We serve the Plattsburgh area with stellar customer service and a large selection of high-quality affordable Hyundai vehicles that have been tested-tough in winter conditions and are built to last and come backed by America's Best Warranty - Hyundai's famous 10 Year/100,000 Mile Powertrain Warranty. If you've been shopping at Della and haven't made your final decision yet, visit us at 271 Tom Miller Rd. and meet the friendly and knowledgeable Hyundai Product Specialists in our Plattsburgh dealership showroom who will show you around the floor and tell you about all the benefits of buying Hyundai over Subaru, Toyota, Honda or Kia. We understand you have other options when it comes to choosing a car dealer. We only ask that you consider a Hyundai vehicle from the family-owned & operated Garvey Hyundai North in Plattsburgh and let us prove to you our unwavering commitment to your satisfaction!